Old Age Warriorship: The Experience of Illness in Older Age

January 26 / 10:30 AM - January 26 / 2:00 PM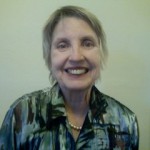 Ann Cason is a pioneer in bringing the principles of mindfulness, compassion, and upliftedness into the care of elderly people. Her book, Circles of Care (Shambhala Publications) is an innovative exploration of the issues involved in working with old age. Her insights come from professional and personal experience. She is a geriatric care manager based in Portland, Oregon and is a member of the Shambhala Working Group on Aging.
David Whitehorn, Chair of the Shambhala Working Group on Aging, wasinitially educated as a neuroscientist. David was on the faculty of the University of Vermont, College of Medicine from 1970 to 1982. At age 41 he made a mid-life career change and became a psychiatric Clinical Nurse Specialist (MScN from Yale, 1985). In 1988 he moved to Halifax with his wife (Sarah Trefethen) and four month old daughter Rose. In Nova Scotia, David was involved in developing the Nova Scotia Early Psychosis Program, a pioneering program for young people with psychosis. Since retiring from the mental health system in 2005 he continues as consultant on early psychosis to the Dalhousie University Department of Psychiatry.
David met Trungpa Rinpoche in 1971 in Vermont. He attended the 1980 Vajradhatu Seminary and was on the staff of the 1985 seminary. In Burlington, Vermont he helped found the Dharmadhatu and held numerous administrative posts, including co-director. After moving to Halifax he renewed his interest in Kasung practice (begun at the 1980 seminary) with particular involvement in Desung practice. In addition to being the Regional Desung Officer for a number of years, he served as Desung Officer for several Magyal Pomra Encampments. Currently he holds the rank of Rupon and is a member of the Desung Council that advises the commander of the Desung Arm of the Dorje Kasung.
David's Shambhala name is Mountain Drum.
This talk and discussion is one of a three-part series co-sponsored by the Shambhala Working Group on Aging and Shambhala Online. The series focuses on growing older, "enlightened retirement", death and dying. The format will be a presentation with a teacher, discussion, and questions.
Series Juneau Coordinator: Roman Motyka
Series Online Moderator: Andrea Sherman
Talk 1: "Aging and the Arising of Wisdom"
Acharya Emerita Judy Lief
Sunday, January 13, 10:30 AM - 2:00 PM, lunch included.

Talk 2: "Relating with Aging and Grief"
Acharya Emily Bower
Tuesday, January 22, 5:30 PM - 8:00 PM, snack included.

Talk 3: "The Experience of Illness in Older Age"
Ann Cason and David Whitehorn
Saturday, January 26, 10:30 AM - 2:00 PM lunch included.

For more information on the series, see: http://www.shambhalaonline.org/details_program.php?id=112968
Note that the dates and times on the Shambhala Online web site are not the same as the dates and times for the programs at the Juneau Shambhala Center.
Suggested Donation*: $25 per session, $70 for the series of three.
Old Age Warrior suggested donation for those 55 and over: $20 per session, $60 for the series.
*Our Generosity Policy allows anyone to participate fully in the life of our Center regardless of his or her ability to contribute financially. The Juneau Shambhala Meditation Center thrives due to the generosity of its program participants, friends and members. Recognizing that generosity, trust and openness are interconnected, we offer all of our programs on a suggested-donation basis and welcome participants to donate less or more than the suggested amounts as they can afford.