Program Details
Milarepa Day

March 15 / 9:00 AM - March 15 / 9:00 PM



This all day reading of the Rain of Wisdom is open to the public. The day begins with opening the Milarepa Sadhana and ends with closing it. Thus silence throughout the day is encouraged.




Participants can take part in any section of the day they desire. Please take careful note that it will be possible to enter the Main Shrine Room only at the following times, in order not to disrupt the practice:

Before 9am;
Between 11am and 11:15am;
Between 12:30pm and 2pm;
Between3:30pm and 3:45pm;
Between 6pm and 7pm.




If people have the Rain of Wisdom books, they should bring them. The Shambhala Centre has a few copies to lend to those who do not have a copy. By reading the dohas and stories in the Rain of Wisdom we connect to the powerful Kagyu lineage of devotion, courage, and insight. It is a delightful one day marathon.




Lunch break from 12:30 to 2pm. Dinner 6-7pm.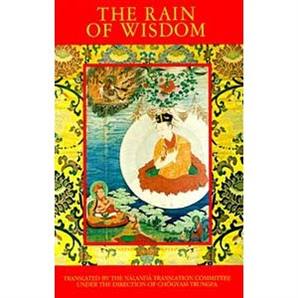 Go to Halifax's website